1 Visit Civony Website through http://s1.civony.com/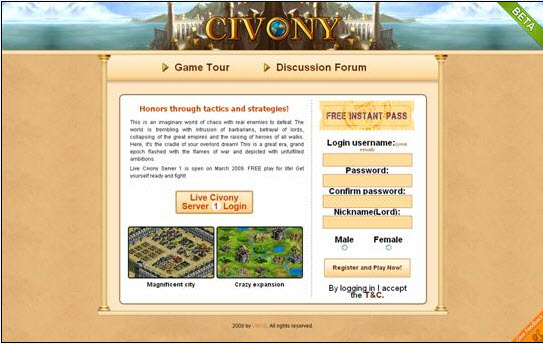 2.1 Register and create your own account.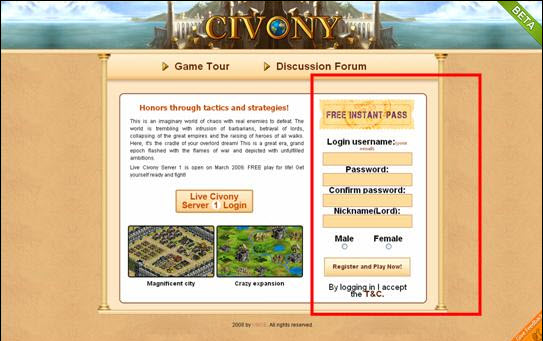 2.2 Enter your personal information.
2.3 Click the button "Register and Play Now" to enter Civony.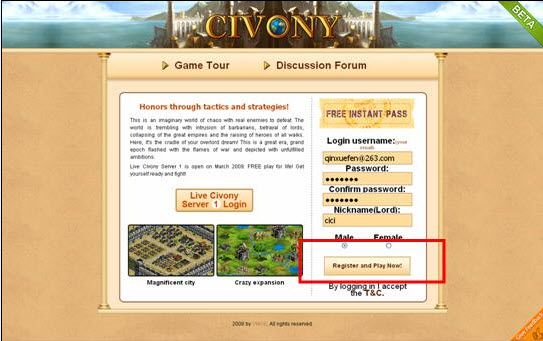 2.4 Congratulations. You have successfully registered and you can start playing Civony now.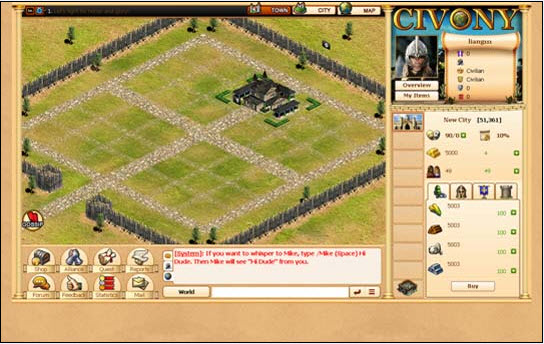 3 Game Introductions
3.1 In-town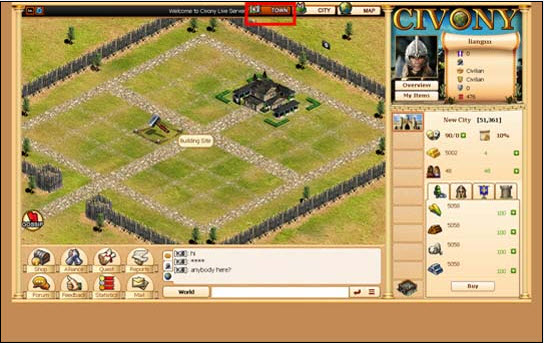 3.2 Off-town
3.3 World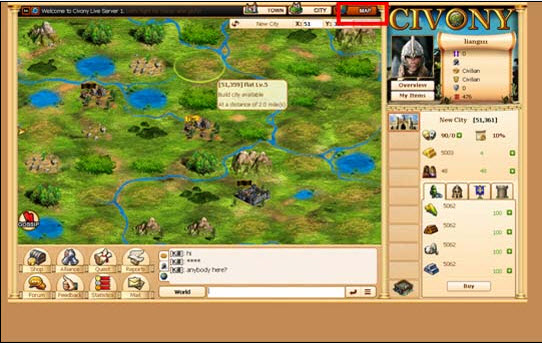 3.4 Character Information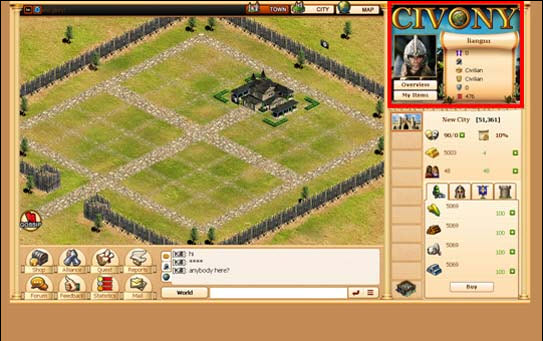 3.5 Overview
3.6 Chat Box
3.7 Main Function Board
Ad blocker interference detected!
Wikia is a free-to-use site that makes money from advertising. We have a modified experience for viewers using ad blockers

Wikia is not accessible if you've made further modifications. Remove the custom ad blocker rule(s) and the page will load as expected.